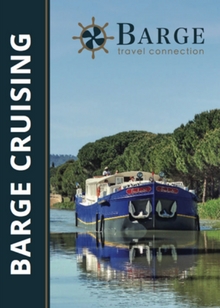 Access the flip brochure here:
Barge Travel Connection 2017-2018
Download the pdf brochure here:
Barge Travel Connection 2017-2018
Barge Travel Connection
Phone: 1300 150 725
www.bargetravel.com.au
INCLUDES:
Belgium, France, Germany, Luxembourg, Ireland, Italy, Netherlands, Scotland
Barge Travel Connection 2017-2018 – Barge Cruising
Barge Travel Connection is proud to announce the release of its very first brochure. Its sister brand, French Travel Connection, boasts over 20 years' experience selling barges and canal cruising as part of its offering.
Barge cruising is known to have an extremely high level of customer satisfaction. The 6-night cruises are inclusive of accommodation, all meals and drinks, daily excursions, an attentive crew and local transfers.
Brochure highlights:
48 unique barges make up the brochure with individual product pages including information on capacity, location, cruise highlights, deck plan, amenities and maps.
Barge Travel Connection rating system. Every barge has been classified from Ultra Luxe to Charming according to its capacity, amenities and services.
European itineraries. The brochure is ordered by country and region.
Themed cruises are available for travellers looking for an extra dimension to their holiday. Based on interests (such as gastronomy), hobbies (golf) or group size (family), themed cruise options are featured at the end of the brochure.