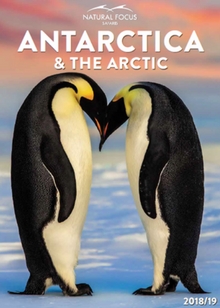 Access the flip brochure here:
Natural Focus Safaris Antarctica & the Arctic 2018-19
Download the pdf brochure here:
Natural Focus Safaris Antarctica & the Arctic 2018-19
Natural Focus Safaris
Phone: 1300 363 302
www.naturalfocussafaris.com.au
INCLUDES:
Antarctica, Arctic Falkland Islands, Argentina, Canada, Greenland, Iceland, Russia, South Georgia, Svalbard
Natural Focus Safaris Antarctica & the Arctic 2018-19
Embark on a journey beyond your imagination to the icy wilderness of Antarctica or the Arctic. These polar regions remain earth's last great frontiers, with boundless landscapes of ice and snow, towering mountains, massive glaciers and unique wildlife. The only way to truly experience these remote and beautiful areas is by specially built expedition ships or with an expert land-based operator.
Get close to the wilderness and the wildlife with daily excursions by Zodiac or on foot with expert guides. Sail around giant icebergs, walk amongst penguin rookeries, encounter humpback and orca whales and visit scientific research stations. The Arctic regions also have walrus, narwhal and many large land mammals like polar bears, caribou, reindeer and Arctic fox.
Whichever polar adventure you choose it is sure to be the experience of a lifetime.
Your polar experience begins as soon as your ship leaves port, with onboard lectures by the ship's specialist expedition staff on history, geology, wildlife and ecology. At specially chosen locations you will go ashore by Zodiac inflatables to visit wildlife colonies, historic sites and scientific research stations. The long daylight hours usually allow time for two or three activities per day (conditions permitting). Landings can be "wet" or "dry", so rubber boots and waterproof clothing are imperative. A reasonable level of agility is required, but the majority of activities are suitable for most travellers. Some departures offer the option for more adventurous explorations such as kayaking, climbing, scuba diving and cross country skiing.